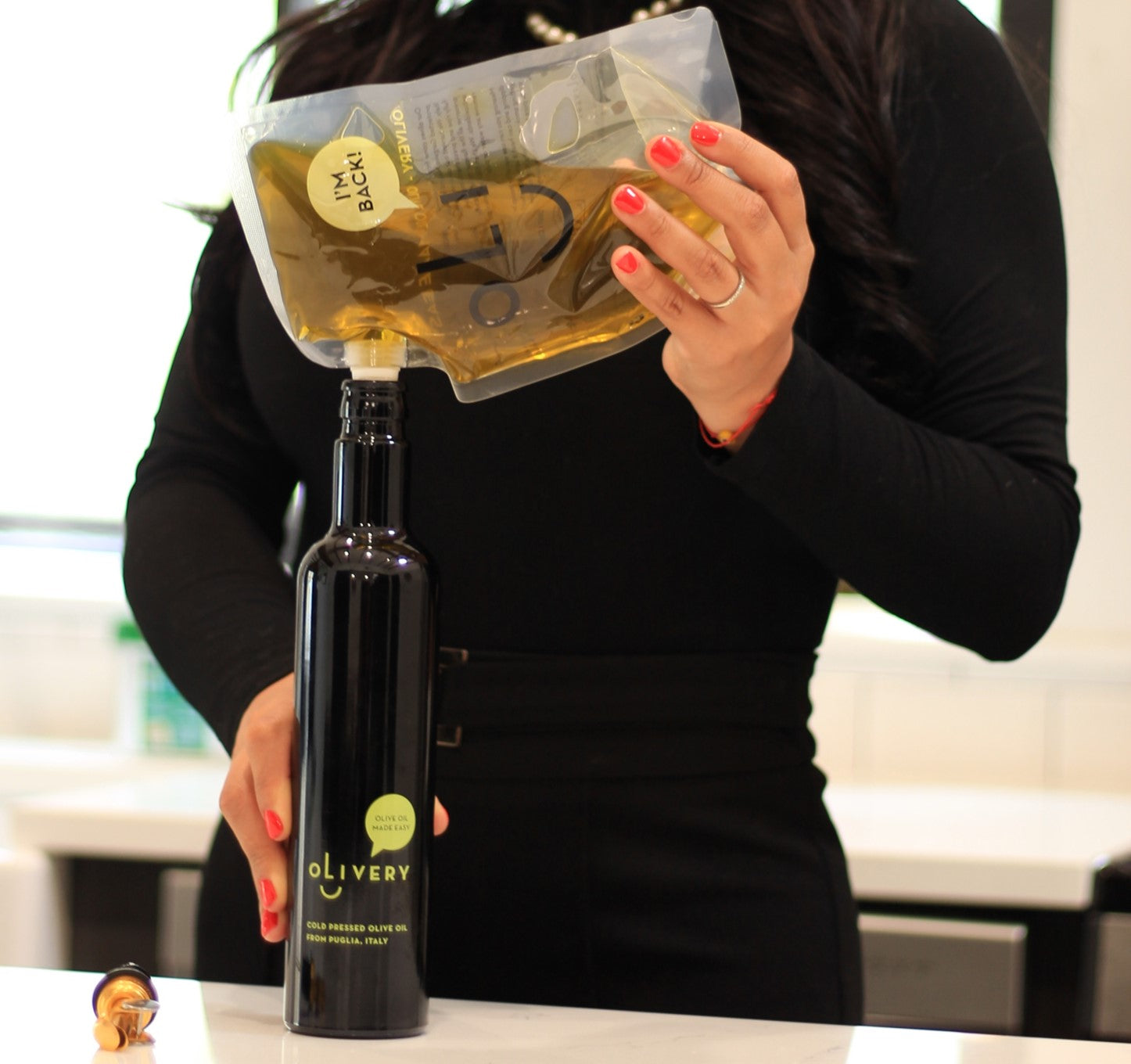 NEVER RUN OUT
Want your essential products refilled without thinking about it, wasting money, or destroying the planet? You've come to the right place. Introducing Fillagain.
SHOP
Refillable containers? Yes, please.
Refill. Reuse.
It's something we can all feel good about. And, you get your refills automatically sent to you before your current supply runs out. In eco-friendly packaging, of course.
TRY OLIVERY OLIVE OIL

The best Italian olive oil bottled in refillable smart packaging.
Simple. Delicious. Delivered.

TRY BIOM WIPES

Bio-degradable & eco-friendly wipes in refillable smart packaging. High design. Planet approved.
HOW FILLAGAIN WORKS
GET ESSENTIAL PRODUCTS AUTO-REFILLED

Who has time to make sure all the products your household relies on are listed on your next shopping list?

Products with the Fillagain label keep your essentials stocked without you having to think about it. Select the smart reorder subscription option and your refills will show up before your product runs out.
LET SMART LABELS DO THE WORK FOR YOU

Fillagain smart labels on your favorite products detect when your products run low and automatically trigger refill orders for you. You'll never run out of your favorite products and your refills will never arrive too early.

Just what you want. Right on time. Every time.
SAVE MONEY & SAVE THE PLANET TOO

Reduce your own single-use packaging by adopting products that use the Fillagain label. Refillable containers are automatically refilled with eco-friendly refill pouches that cost less and create less waste.

Plus, refill subscriptions are based on need so refills never pile up unused. With Fillagain, you only get refills when you need them, so you never waste a penny.